Sour Scratch Kats Plush Cat Toy with Catnip
Product Price
$7.99
Product Review Score
4.39 out of 5 stars
222 reviews
When you order through these links, we may earn a commission at no additional cost to you.
Additional Product Details
CATNIP CAT TOY - This plush is filled with powerful catnip and a crinkle for extra exciting play time. Your cat will love to bat it around, pounce on it, and rub the plush for hours on end. The small cat toy is perfect for tossing and batting and is stuffed with extra catnip to keep your kitty interested in play for longer.
PLUSH KITTY TOY - Each of our stuffed toys are made of ultra-soft baby plush material that your cat will love to snuggle up to and play with all day. All cats have predatory instincts and need an outlet to express this behavior. Our plush is a great way to help relieve boredom and may help with anxiety, keeping your kitty happy and looking out for their well-being.
HIGH-QUALITY PLUSH TOY - We only use top-of-the-line materials in all our plush toys because we care about your pet's well-being as much as you do. They are designed to be soft yet durable to stand up to kitty-style playtime or be a cuddly plush when they need it. Our plush cat toys are the soft and crinkly distractions that will soon become your pet's favorite pastime.
FUNNY CAT TOY - Our realistic-looking plush toys make great gifts for the feline enthusiast in your life. They will get a kick out of the fun and whimsical design, and their cat will love the stimulating play. Our funny cat toys feature themes like parody bottles, birthday, fish, and even snacks. With a variety of fun options, our plush toys make perfect indoor distractions for cats of all breeds, shapes, and sizes.
PURR-FECT GIFT - Give the gift of play to your fur baby with a H&K toys for cats plush and see how happy it will make them. Whether it's a kitten or a mature cat, they'll enjoy these interactive toys. Our plushies also make perfect gifts—from celebrating your pet's birthday to making their Christmas extra special!
Our Policies
Secure Checkout

Guaranteed safe & secure

Easy Returns

Fast & easy product returns
More options on eBay...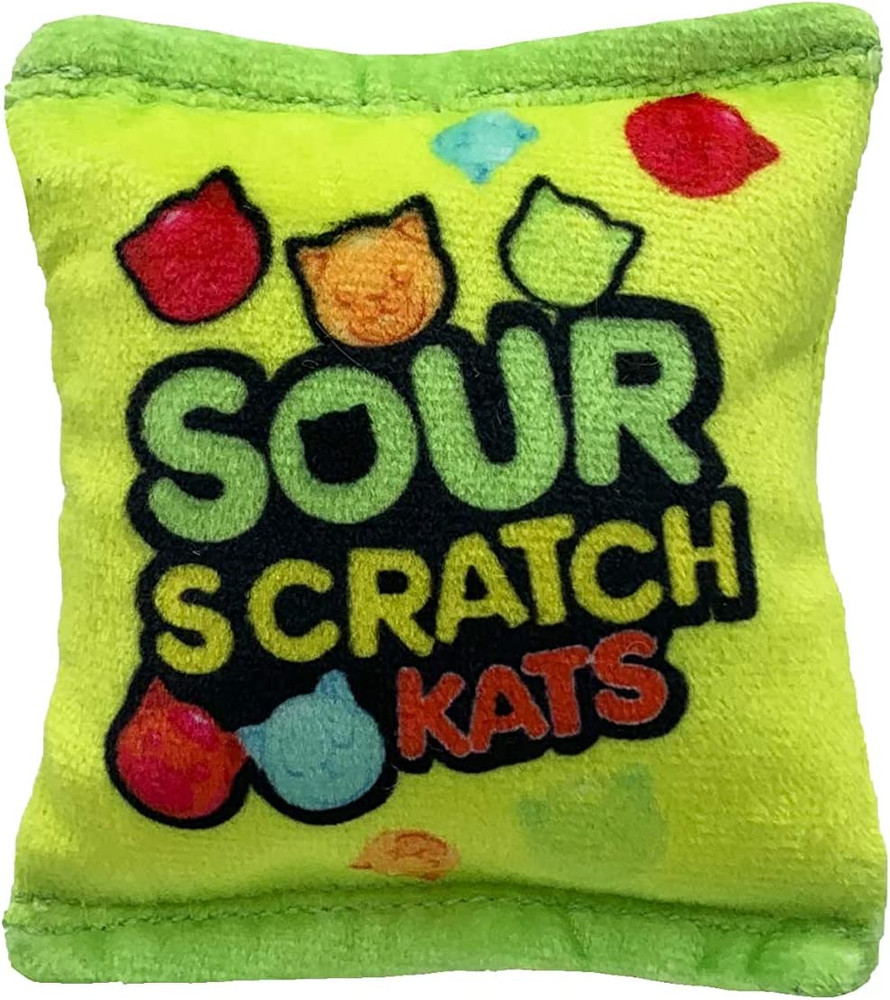 Kittybelles Snack Attack Cat Toy | Sour Scratch Kats | Strong Catnip Filled Cat
When you order through these links, we may earn a commission at no additional cost to you.